So it has been a week since our mayor Rob Ford was elected - how? Well, of course I know how, and though everything was pointing to this coming to pass, I actually believed perhaps saner minds would prevail. But then being angry seldom comes with sane minds. And so it came to pass in the US midterms too.
I am not a political junkie or pundit or anything, but these decisions actually impact my life; all our lives in one way or another and so I have a hard time understanding people who decide not to excercise their vote.
Cutting taxes sounds and is a sound idea in principal like managing one's own budget and not using a credit card; but is extremely difficult to excercise and comes with some hard choices. Unlike one's own budget, doing this with a province or country is more far reaching and could have dire consequences. Of course having fewer councillors and thereby reducing the budget seems not such a huge sacrifice, however cutting the budget which then effects say the TTC in Toronto is on the other hand perhaps, not such a sound idea.
The US injected 600billion into their economy yesterday, called the QE 2! Acronym for quantitative easing. Yup, not quite sure what to make of all this. Somehow I feel that we are all kind of responsible for the financial 'crisis'. A lot of us are in a similar position and should be taking a hard look at our own finances and managing them; without of course the benefit of any QE!!
It has taken me this long to digest and try to (still haven't) understand my misgivings about the play Blasted. So, Sarah Kane the 28 year old British writer who committed suicide wrote this and 4 other plays. That she was gifted and quite disturbed is apparent. While I understand that it is inherently a love story, and also the fact that life is completely random as one sometimes faces things bizarre; but the scene where the protaganist opens the hotel room door and is confronted with a terrorist with an AK45? Also why was I left so unmoved by the atrocities? Instead of being horrified I kept thinking ok now what will we see? rape? violence - extreme? cannibalism? check, check, check....think I understand how one can get inured to this.
Guess it is like most of us who read about atrocities in our society and because we don't have to face them it has no impact and she, justifiably felt, that it had to be made more immediate. But it did not work - for me, and some others who were at the show with me. I wonder why?
On the other hand Room by Emma Donaghue is a completely different story. Told from the point of view of a 5 year old whose mother is being kept imprisoned for sex (inspired by the true events in Austria) is heart-wrenching and compelling. Have to get back to it!
So first of all full disclosure. I am not a wine authority of any kind except that I like it; like it a lot! And enjoy it with my food. Whereas I feel there are no rules except that the two should taste good together, perhaps a few pointers would help. Your palate is the ultimate test.
First of all without question I feel beer and cold Indian beer really serves Indian food best. I feel that lighter reds without a lot of tannins work better than heavier reds, with Indian food; like Malbec and lamb, a Spanish Rioja goes well with goat, as does Shiraz and Pinot Noir. You might like a Cabernet Sauvignon or a Cabernet Franc.
I particularly like a Savignon Blanc which is citric and astringent and not too oaky. Non-oaked wines seem to work well with the spices in Indian food because they are not bitter. A few to try would be Torrontes, German Reisling, Pinot Blanc or Pinot Gris. I have also had a Rose on a summer day with much success; sparkling wines can mate well too. Generally something hot needs a little sweetness in the wine to cool it, Acidity will enhance the heat.
Of course one can never err with champagne I feel! Ultimately, there is no substitute for trial and error.
Now where are those samosas and my Sauvignon Blanc? Yummm
This year we celebrated Thanksgiving with my family in Lima, OH. Unfortunately my younger son (forgot his passport in Kingston!) and my older brother and his family (lives in NJ and their Thanksgiving is in November) could not be part of the celebration. However, the weather was spectacular - over 80F on both the Saturday and Sunday! Then of course my younger brother's family (including dog Coco) was there, my older son, sister and some delish food. Ample drink too!
Like most of my acquaintances, we (I in particular) have much for which to be thankful. Unfortunately some misfortune is what brings this to mind. So I am truly thankful for many, many blessings and so as not to bore you will not list them!
However, a few outstanding memories from the weekend I will. First of all on Sunday a lovely walk on a beautiful fall day, in the park with my sister and sister-in-law and yes little Coco who got tuckered out and needed a little rest! Around the reservoir, winding path mostly unpopulated and gorgeous colours. Que bueno!
Then, a small visit with my sister to visit my father and mother's grave. Yes, it is one; my mother was cremated and then her ashes buried here (well, in Lima, OH where she was last) and in Amritsar in the same cemetary as her mother. My father was cremated too, a small amount of his ashes were buried at the same site as my mother in Lima and the rest we took to Coorg in India for his last rites. So, it was a beautiful day on Saturday, my sister and I had tea and then went to the gravesite. We sat on the grass beside the grave; there were two new graves not far and the grave (we noticed for the first time!) of a 25 year old boy with the most poignant inscription on the gravestone. Some things defy reason and are unnatural at any time, like the death of a child before the parents. We should have taken our tea and had it with Mummy and Papa, Monju!
Then, the dinner itself on Sunday evening, perdoname I seem to be jumping between days. My sister (it is a common ailment in our family) was afraid we would run out of food; so we had 2 full pomfret (fish) that my son cooked to perfection on the BBQ, 2 roasted chickens, roasted root veggies, green beans (courtesy of a friend), masala mashed potatoes, all after a lovely endive salad. Yum - and needless to say no-one went hungry and then, we had volcano cupcakes and mithai (Indian sweetmeats from my older brother). Sated to the point of bursting! Maybe we'll try tandoori BBq chicken next time.
Until next year...oh yes, Tinkers, I really enjoyed. Extremely well crafted though I do have friends who did not like it at all!! Also wonderful is Vassanji's the Assasin's Song and The Glass Room by Simon Mawer - I don't want it to end! But have half a dozen others that are unread on my beside table!
Any advice on the Togo? iBook or is it iPad? Carrying 12 books to read while travelling because I never want to be without, when there is this option seems silly. So bring on the advice.
Ilustrado by Miguel Syjuco won the Asian Man Booker before being published! There is absolutely no doubt that he is a gifted writer, but I was aching to read a straight forward story. He draws wonderful images of scenes and I learned a lot about the history of the Philipines but I wanted to hear more about the characters' stories. Honestly found the device of using a different font for the voice of the various narrators a bit confusing and actually missed the most important revelation at the end of the book at first pass! Look forward to reaading his next book.
My first movie at TIFF this year was Ano Bisiesto (Leap Year) from Mexico. I am glad Hollywood didn't make the movie, it is very true to life and gritty. Hollywood would without a doubt have cast an A-list actress with a perfect body and luminous lighting. Anyway that being said, this was a disturbing film to watch; urban alienation and the deep result of violence I think is depicted well. The Mexican actress did an admirable job of staying natural. Am glad I got to see it because it definitely will not open at any mainstream (not sure about arthouses either) cinema in Canada! Tonight 'I Saw The Devil'.
But alright what's with the cost of tickets, and having to pick them up downtown? Why is TIFF not able to offer printable tickets like several major theatres. Or at least more than one pickup location?
About Ronica Sajnani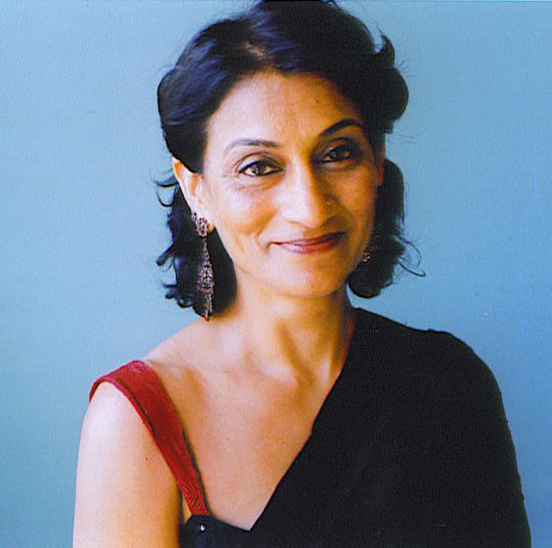 Ronica Sajnani was born in Amritsar in the Punjab where she learned to blend the kormas, dahls and halwas of north India from her mother who brought them with her when she married. Her paternal aunts shared the secrets of recipes from Coorg -- sambhar, payasam, pundy (pork) curry, dosai, plantain with coconut. As Ronica began to travel she added intriguing variations to the traditional dishes – a dash of Moscow's famous vodkas lend a spirited 'zing' to her Nimbu-pani. China's lomein noodles provide a novel alternative to rice with her curries. Middle Eastern food traditions also enrich her table.
What is Ronica Cooking?
Enjoy the blend of kormas, dals and halwas of North India in the comfort of your own home where Ronica will bring her rich cooking skills to your own kitchen or join her in her own gracious home. Ronica offers cooking classes and caters small parties.