The BMW/Mini showroom at the bottom on Broadview is quite spectacular. Lots of space, wonderful light and the morning light specially through the floor to ceiling glass. Views of the TO skyline and DVP and West Donlands.
I love early morning calls in Toronto. Except for birdsong, the city is almost silent in the silver light - the sliver of a fading moon hangs in the pre-dawn sky. The streets are still. It is 4:30am and I am on my way to work!
I am doing a Street Food segment on air with my pal Mike Tong who is making magic with flames and noodles. I am cooking dosas and satay on a bun. Time compression - weird how 45 seconds on TV consumes hours of real time and more for prep and shopping. And then it lives forever in re-runs. So different from theatre or even your last good meal!
After two years I returned to Buenos Aires in late March for a little over five weeks. Yes, I stand rebuked, the blog is overdue. Blame it to the fact that I process things slowly and needed some distance and reflection before penning this. Further apologies because I am very negligent when it comes to photos, from which some of the new venues I went to this time would have benefited. Fortunately, we have the internet and they have websites with photos and reviews too.
Of course it was a wonderful trip, despite minor mishaps; but I was there for a long time and these things happen. The city - as always - seduces and by turns makes me want to leave! But that is also it's inherent charm, one begins to miss it and its idiocyncracies. It is by turns enchanting and frustrating and entirely addictive, or is it just my personality? Which doesn't really make a difference, I am drawn to it. Not least of it's attractions is tango, which I started to learn there a little over five (where did the time go, and why am I not better at it?) years ago, then it seemed important to learn the language, and of course not the least of it's charms is it's people, their friendship and generosity, sometimes in the face of no little adversity. Not sure if I am trying to explain or justify myself here?
One of the best things that I experienced was a couple; Alfredo and Silvia Alonso introduced to my by my teachers Bryant and Faye Lopez in Toronto. They are not just amazing and beautiful dancers, but fabulous teachers and extremely generous, with kind and lovely personalities. Of course the opportunity to dance with Alfredo; even if only once a week during our lesson was absolutely magic. They are practically fixtures at some of the old school milongas in the city; not the ones inhabited by tourists though. I had the opportunity to watch them in a show at Cafe Tortoni, worth a visit by anyone's books and not just for the tango. The building is a typically gorgeous representation of the architecture in the city and it has been lovingly maintained. Then after the show, Alfredo (the brave man) picked me to be his partner to dance a tango, much to my surprise and complete delight of course. Think my date Mabel Marcial was suitably impressed! Checkout the website of the venue at www.cafetortoni.com.ar.
There are two other bars/cafes or just places where locals hang out that were new to me and very, very enjoyable. Firstly, thanks to my friend Adriana we went to Bar Los Laureles, where I would advise taking a taxi and then you pretty much have to order a taxi through the management to pick you up, because the neighbourhood is still a bit rough and venturing too far away from it is not advisable. Here one goes to listen to music, tango or other, 'en vivo' or live. If it's tango you have the opportunity to dance, but watching is just as much fun. There is usually recorded tango music after to dance to on the weekends. Like most of the city, don't plan to arrive before 930pm at the earliest. There is also a fairly interesting, local menu on offer. It has been deemed a 'Bar Notable', simply meaning it still, mostly maintains it's original interior and definitely it's atmosphere or 'onda'. Look out for a lovely tango dancer from whom I have had the privelege to take lessons too - Soledad Nani. https://www.barloslaureles.com.ar.
The next bar I would like to mention was courtesy of Angela, who proved herself my 'angel' in more ways than one this time. One evening, late, feeling a little unsettled I called and asked her if she would like to go for a drink. Being in Buenos Aires, for most people this is absolutely common and done. So, I walked the few blocks to her place and we took a cab to Sanata Bar. Again, plan to arrive late. The food is made inhouse and quite nice if basic; empanadas and pizza. The beer is cheap and good; I think for the first time I actually only drank beer an entire evening!! Very local, and even though there are expats, they speak Spanish. Very casual 'musica en vivo'; two musicians pulled out a couple of chairs and played and sang. No dancing but plenty of quite loud and boistrous talking, at and across tables and of course it is lively. It gets livelier the later you are there. Definitely worth a visit - https://www.sanatabar.com.
I would be remiss not to mention Mundo Bolivar, to which I was introduced by our own Alison Murray and Carlos Boeri. They teach a class there every Friday. I saw the notice on Facebook, so decided to go specially since Alison had mentioned what a lovely space it is. It is in San Telmo, a wonderful mix of resto, bar, cafe, about 4 small apartments I believe and a lovely courtyard in the middle of the property where when the weather is good, Alison and Carlos give their lesson. I had the good fortune to experience that, then I stayed in the bar to drink and listen to live music again. Soren; one of the owners who is married to an Argentine and takes care of the day to day running is usually there and very hospitable. They also have a wonderful event space in the basement. I returned for lunch a couple of days later with a local chef friend; the place was hopping. They were planning to expand hours and menu, so I would recommend a trip. https://www.mundobolivar.com.
I also had the good fortune and privilege to cook at Casa Saltshaker (https://www.casasaltshker.com), a couple of private residences (thanks to our own Juliet and Min) and give a cooking class at the lovely Any Wellcome's beautiful penthouse in Belgrano. Did manage to get to Proa Foundation, MALBA and the Museo Bellas Artes, as well as for the first time the Jardin Japonese. A beautiful, serene Japanese garden donated and kept-up by the local Japanese community. There is quite a creditable Japanese restaurant onsite too, which is worth a visit.
The mixture of work and pleasure was most enjoyable and welcome; even though my trip to Cordoba did not materialize. A story for another time!
I was very lucky to be able to travel to Copenhagen (and Berlin - in another article) this August. It was a short trip, unplanned and done on kind of short notice. This time to celebrate my son's end of articling position before his call to the bar.
We spent 4 days; very full and quite delightful. I had heard the city is lovely, and indeed it is - very lovely and picturesque. The people are extremely friendly and the food very good. We stayed in an apartment rented through the ubiquitous www.airbnb.com. It was across the street from an amazing food market; there were flower stalls and other sundry articles, but it is mainly for food and drink www.Torvehallernekbh.dk. Needless to say it was where we did quite a bit of eating and drinking.
The foodstall selling fresh gnocchi was the best that any of us had eaten anywhere, hands down - bar none. They actually rolled out the pasta and proceeded from there as each order was received. That with a glass of champaigne from another stall, sunshine and what else could one ask. Very, very good Smorrebord of course; fresh fish and meat with excellent bread and cheese.
The first day we had dinner that was booked through Dine With The Danes (www.facebook.com/dinewiththedanes) who can be contaced via their Facebook page. They book your meal with a local family to get a unique experience. We had a lovely evening and dinner with Lotte and Peter Stroiman. The instructions and directions were exact and they met us at the station; they live about half an hour from the city. We walked to their lovely, typical Danish home and were treated to dinner and beer made locally - infact in a forest about five miles from where they live! It is an experience I would recommend highly.
The next evening one of our party suggested (think it may have been courtesy of Tripadvisor) Les Trois Cochons. It is a pretty restaurant, with good food, wine and service even if expensive for what it offered I thought. Nice mix of French and Danish food in a nice location, which happened to be quite close to where we were staying.
We also visited the stunning Louisiana Museum of Modern Art in Humlebaek, about 25 miles north of the city www.louisiana.dk. It has a stunning permanent collection and sculpture garden. It is situated right on the shores of the sound from where you can see Sweden. The cafeteria is located in the garden and the view from a table there on a clear day is simply spectacular. In addition it is easily accessible via train. A bit of trivia which may be just legend - apparently named so because the owner had 3 wives all named Louise.
That evening to celebrate the birthday of one of our party we went to a lovely little boite called Restaurant Krebsgaarden run by the chef Carsten, and sommelier Mats. The service was impeccable and the food quite superb. We found it via Tripadvisor, and would recommend it without hesitation. The food is influenced by the art which is showing in the adjoining gallery. The attention to detail was admirable and their passion and knowledge infectious.
On the other hand, it is an expensive city and our visit to a bar called Ruby/Ebony & Ivory wasn't as good. The drinks were fine, the location is lovely on the water, but the service quite lackadaisical. Small quibble to an overall lovely experience.
There are a number of vintage shops to explore. Also some small design studios We did a boat tour to get an idea of the city, and lucked out with a guide who wasn't just knowledgeable but had a wonderful and droll sense of humour!
Of course as anywhere, there was a lot of walking involved to get a feel of the city. I would be remiss if I didn't mention the excellent public transit. Worth thinking of a return visit I think!
On the way through from Berlin, we had the good fortune to have a few hours to kill at the airport between flights and indulged at The Caviar House in Terminal 3 with some champagne; very civilized finish to a memorable vacation.
About Ronica Sajnani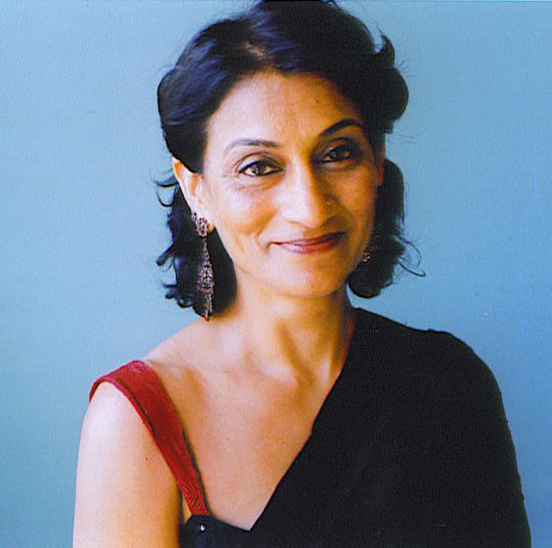 Ronica Sajnani was born in Amritsar in the Punjab where she learned to blend the kormas, dahls and halwas of north India from her mother who brought them with her when she married. Her paternal aunts shared the secrets of recipes from Coorg -- sambhar, payasam, pundy (pork) curry, dosai, plantain with coconut. As Ronica began to travel she added intriguing variations to the traditional dishes – a dash of Moscow's famous vodkas lend a spirited 'zing' to her Nimbu-pani. China's lomein noodles provide a novel alternative to rice with her curries. Middle Eastern food traditions also enrich her table.
What is Ronica Cooking?
Enjoy the blend of kormas, dals and halwas of North India in the comfort of your own home where Ronica will bring her rich cooking skills to your own kitchen or join her in her own gracious home. Ronica offers cooking classes and caters small parties.